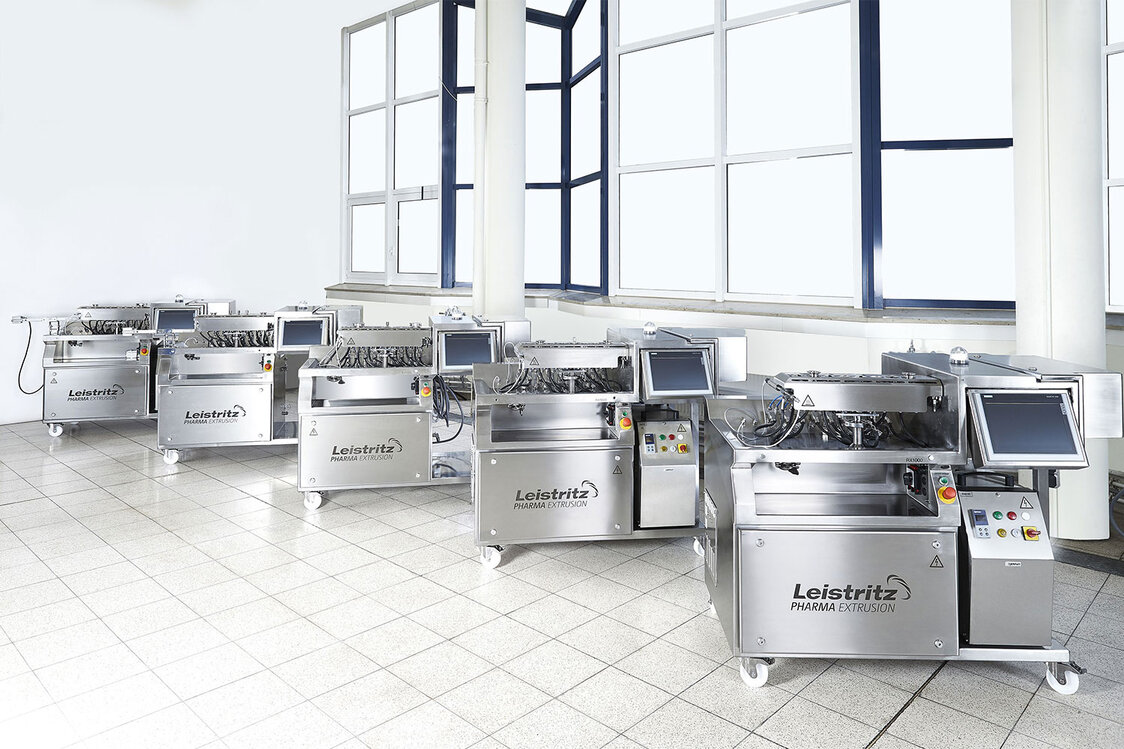 The response from the market is clear: the ZSE 12 HP-PH twin-screw extruder, with its sophisticated features, is the perfect laboratory and development machine. This is also underlined by four machines recently delivered to various European and Asian research institutes. "A further one of these small extruders remains at the Leistritz Technical Center in Nuremberg," knows Albrecht Huber, Product Area Manager Life Science at Leistritz Extrusionstechnik GmbH. "Every year, more and more trials are run here. With this extruder, we have an additional machine with the geometric features of a large production machine. Trials can therefore be run and then scaled up to production scale."
Technically sophisticated solution
Easy scale-up is the key reason for the popularity of the ZSE 12 HP-PH, which can run at throughput rates of 50 to 1,000 g/h. With eight symmetrically heated temperature zones and a high torque, it has the same design as large production extruders. The temperature control system is based on an innovative concept that has never before been used in the pharmaceutical sector. This allows eight individual heating and cooling zones to be controlled. Temperature sensors are also included. A simple clamping system allows the temperature control unit to be built onto or removed from the barrels. The heat-up and cool-down times are very short at about 10 minutes. The torque of 20 Nm is achieved by a powerful drive unit. This provides stable operation under various process conditions and ensures scale-up to the next machine size.
During the design of the ZSE 12 HP-PH, special attention was paid to easy handling, easy (dis)assembly and good cleanability. In addition to the mobile design, the machine has a hinged process section that provides an insight into the process. The machine is controlled via a modern PLC control system with a large touch panel, which monitors and controls all the necessary extruder functions, such as speed or temperature control settings.
You want to learn more?
Watch this video to see how easy the handling is....
Or have a look a look at our twin-screws for pharma and life science applications.