Virtual contract signing by Safran Helicopter Engines: Patrick Prulhiere, EVP Purchasing, (in the middle)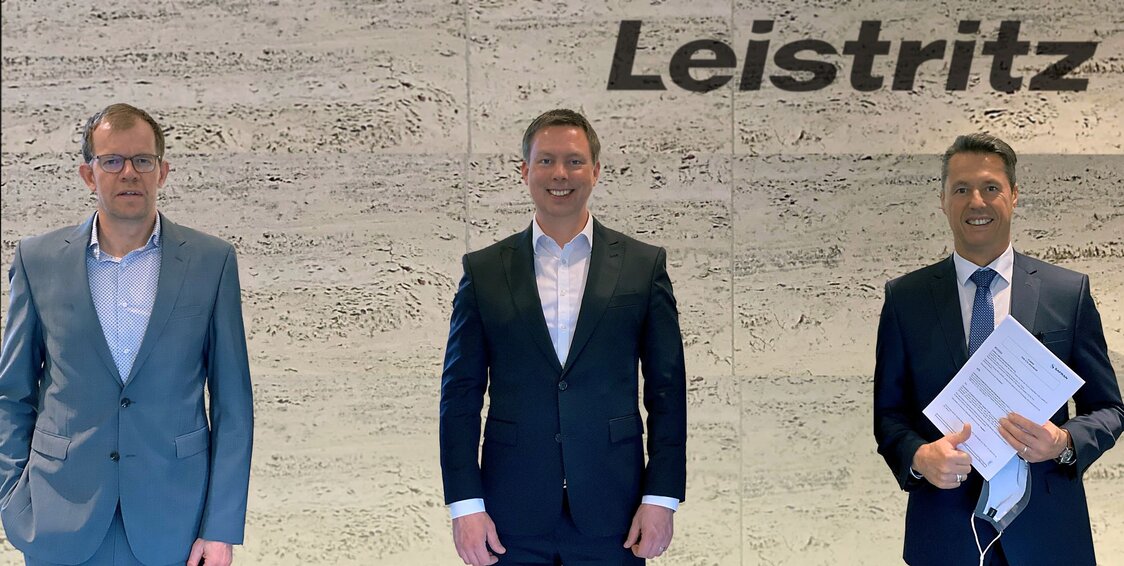 Leistritz Turbine Technology managing directors Carsten Behrens (on the left) and Bernd Kretschmer (on the right) with Member of the board Dr. Ulrich Schwenken
Over the next ten years, Leistritz Turbine Technology will produce 19 different types of engine blades for Safran Helicopter Engines in France. The long-term contract covers guide vanes and rotor blades. "The contract with one of the world's leading aviation OEMs is an important signal towards stabilization and continuity," says Bernd Kretschmer, managing director at Leistritz. "Last year was marked by a drop in orders for the aviation industry due to the worldwide pandemic. That is why I am all the more pleased that with this deal we will not only be a reliable partner of Safran Helicopter Engines for the usual five years, but for the next ten." As a result of current contact restrictions, the signing of the contract between the two companies took place virtually in Germany and France.
Leistritz's high manufacturing competence
It is obvious that Safran Helicopter Engines chose Leistritz as their partner and supplier: as one of the few companies in the aerospace industry, Leistritz covers the entire value chain as a full-service provider – from forged blanks to ready-to-install components. The scope of services for the current order therefore includes both the forging of blade blanks at the Remscheid site and their finishing at the Nuremberg site. The finished blades will be used in the Adour and Makila engines.