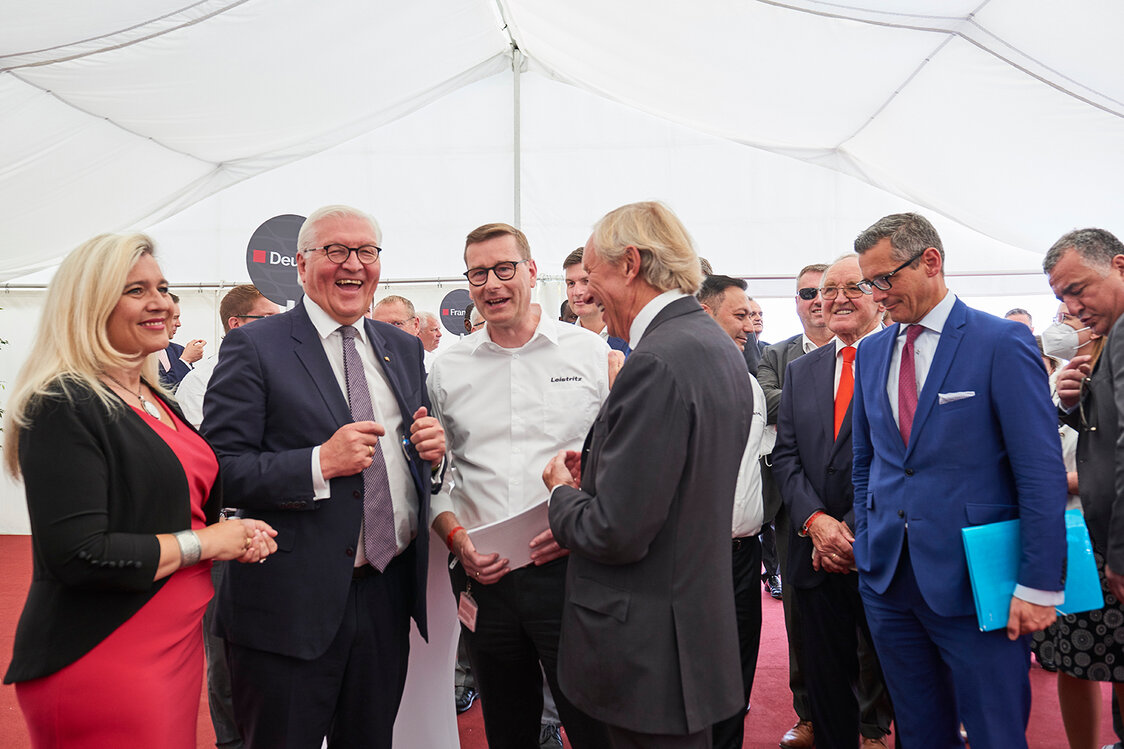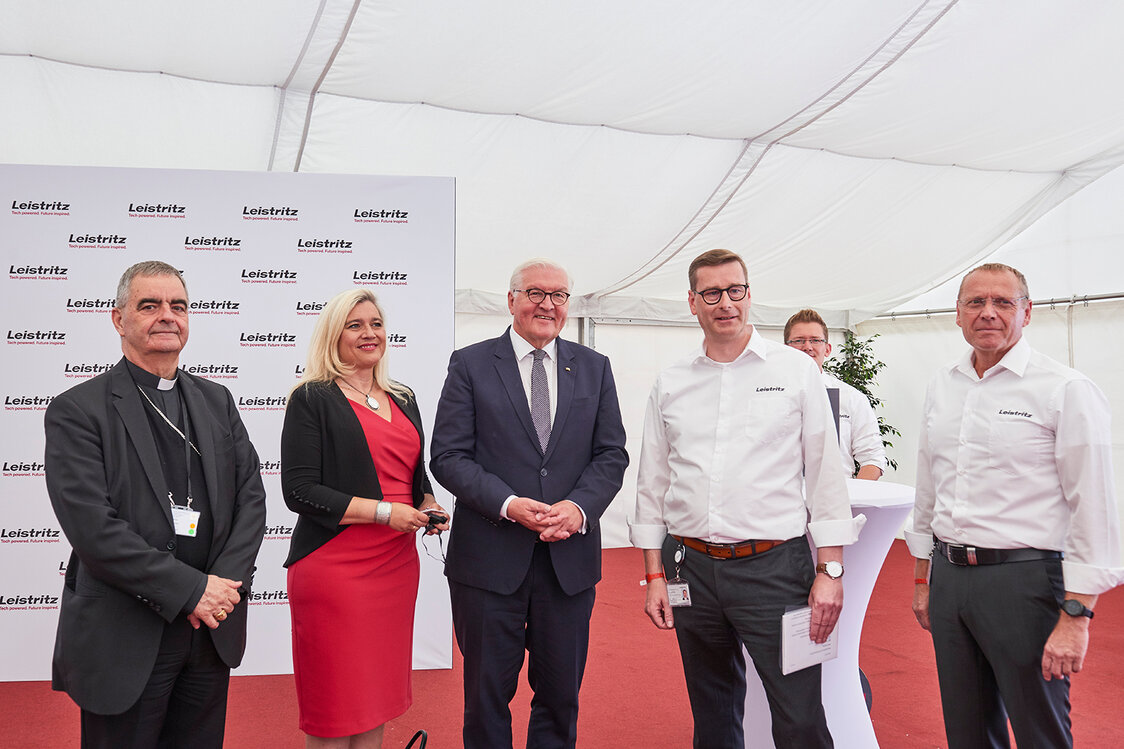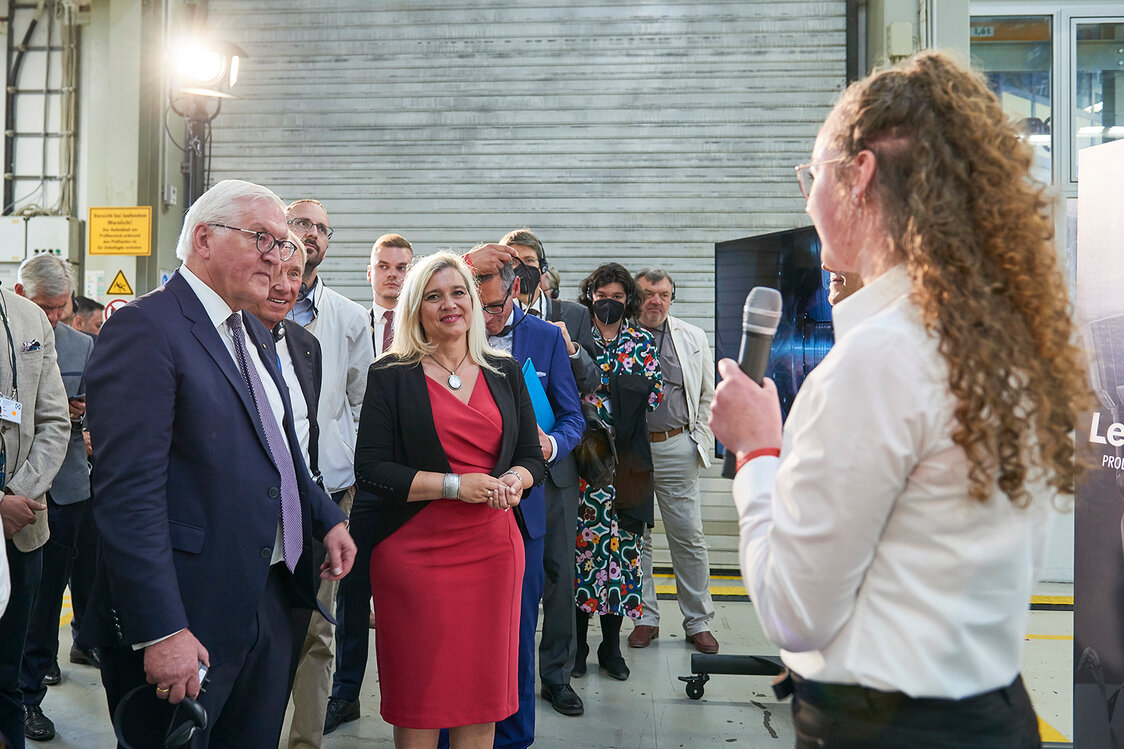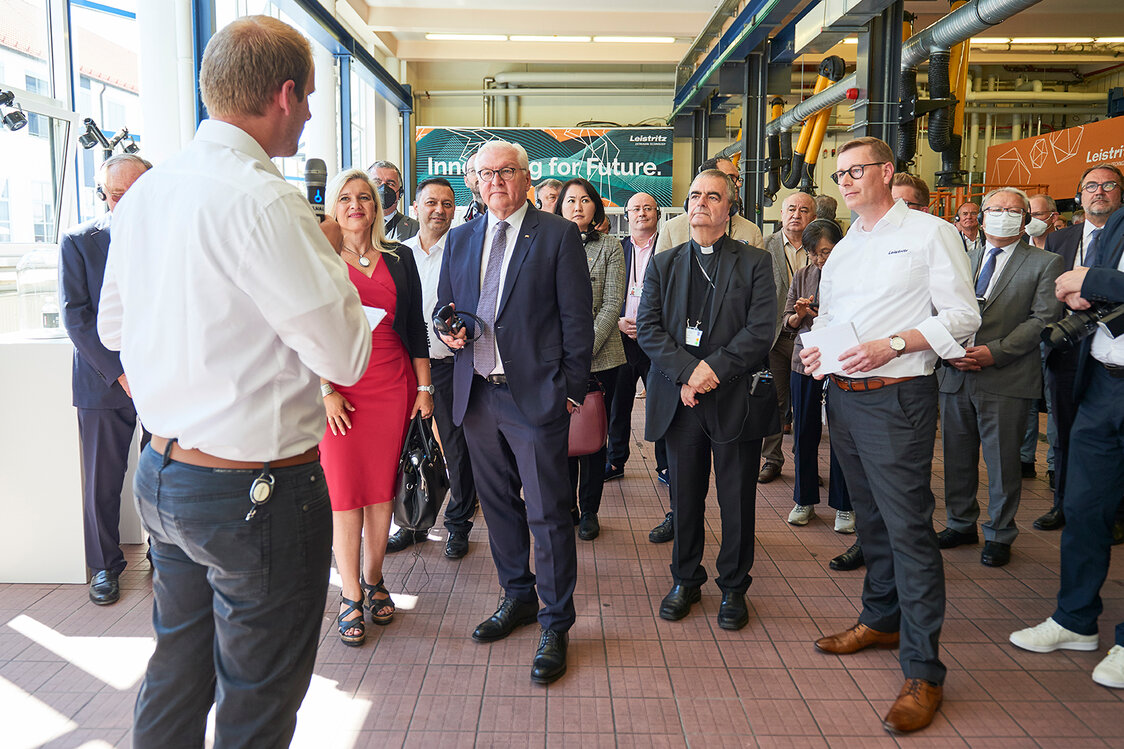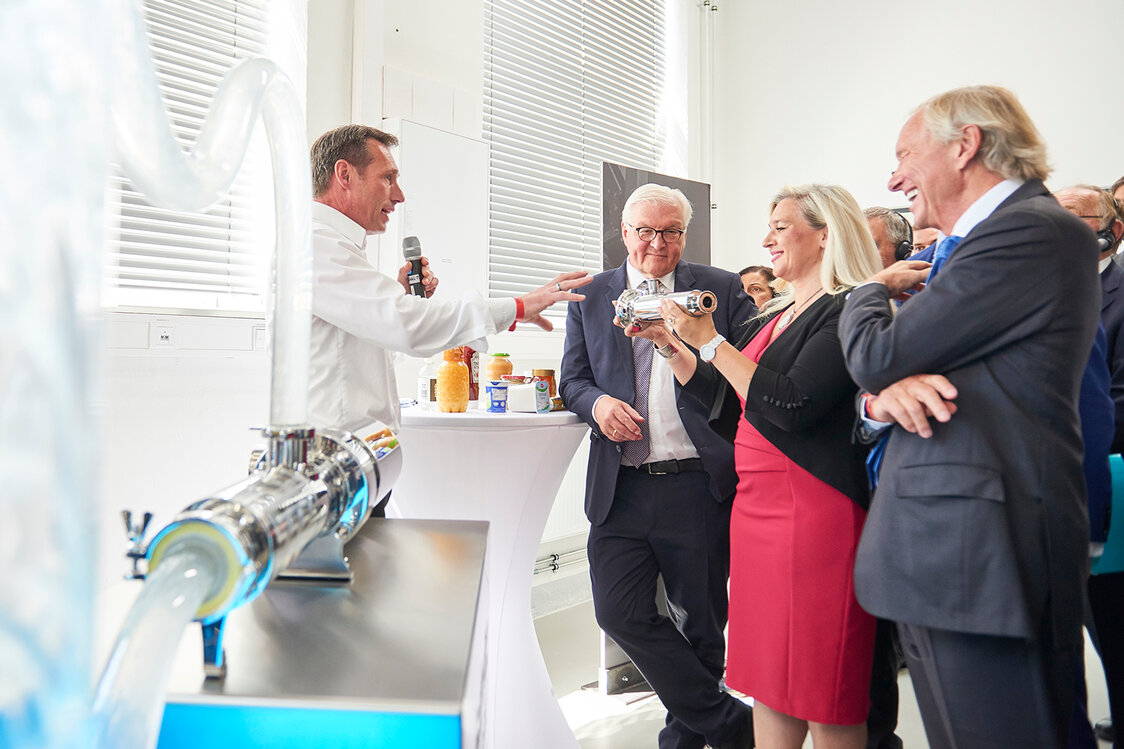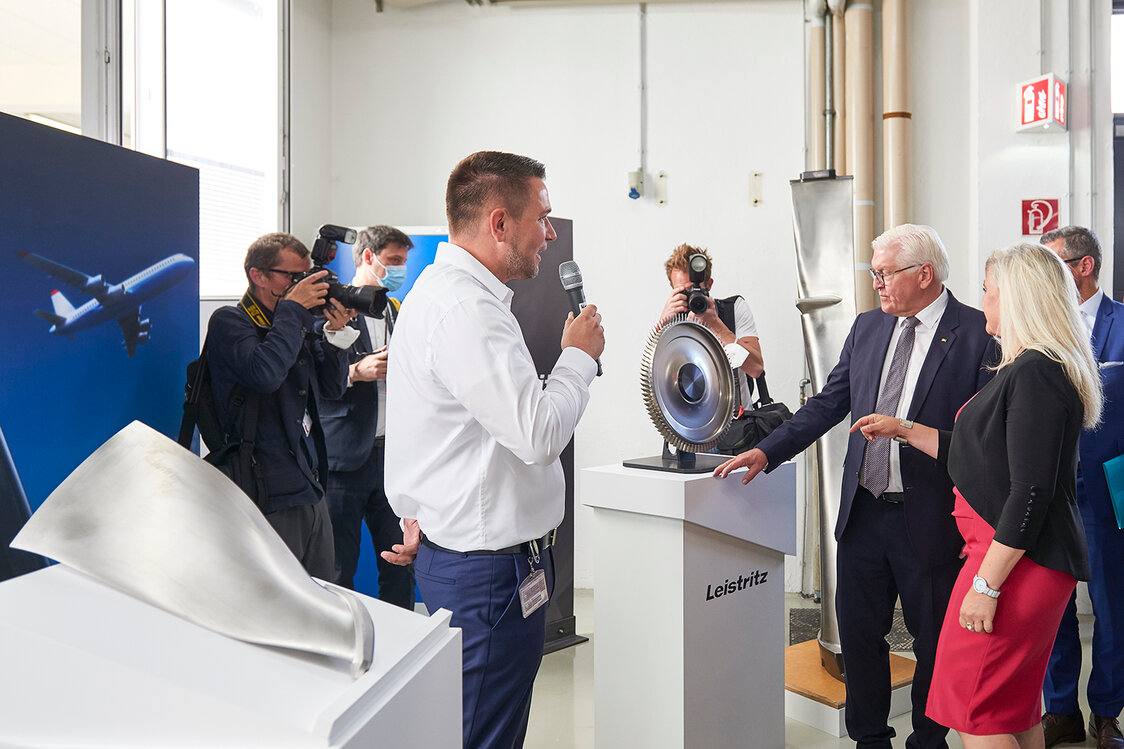 German Federal President Frank-Walter Steinmeier and the Diplomatic Corps visit Leistritz in Nuremberg
On Tuesday, 5th July 2022, a delegation of 150 members of the Diplomatic Corps from across the globe visited Leistritz in Nuremberg. The Tour de Leistritz was part of an Information and Encounter Tour staged by the German Federal President Dr. Frank-Walter Steinmeier. The objective of the Annual Information and Encounter Tour is to convey impressions of Germany and its regional diversity the the international representatives.
Sustainability, resource conservation, innovation and high-tech
are the main focus of interest. For example, Leistritz turbine technology contributes to reducing emissions in aviation by up to 30%, while our screw pumps perform in electromobility, the oil and gas industry and in food and beverage production. Extrusion is a core technology in plastic recycling and helps meet the growing global demand for meat substitutes. Finally, Leistritz production technology solutions enable customers to manufacture more efficiently and sustainably.
Live presentation at stations in the Leistritz plant
Five tour stops in the Nuremberg plant showed specific applications and examples, including drinking bottles made of recycled plastic and design flooring comprising innovative new materials without environmentally harmful additives. A further point of interest focused on meat substitutes made from textured vegetable proteins. Pump solutions for hygienic and energy-saving food and beverage prodction as well as environmentally friendly production of precision components for e-mobility concluded the comprehensive round-up of technical topics.
Leistritz was the first and only industrial stop on the 2022 tour.
Press Contact:
Jens Lützow
VP Marketing & Communication
Markgrafenstr. 36 - 39
90459 Nuremberg
Germany
T.: +49 911 4306-550
M.: +49 170 5576485
E.: jluetzow@leistritz.com