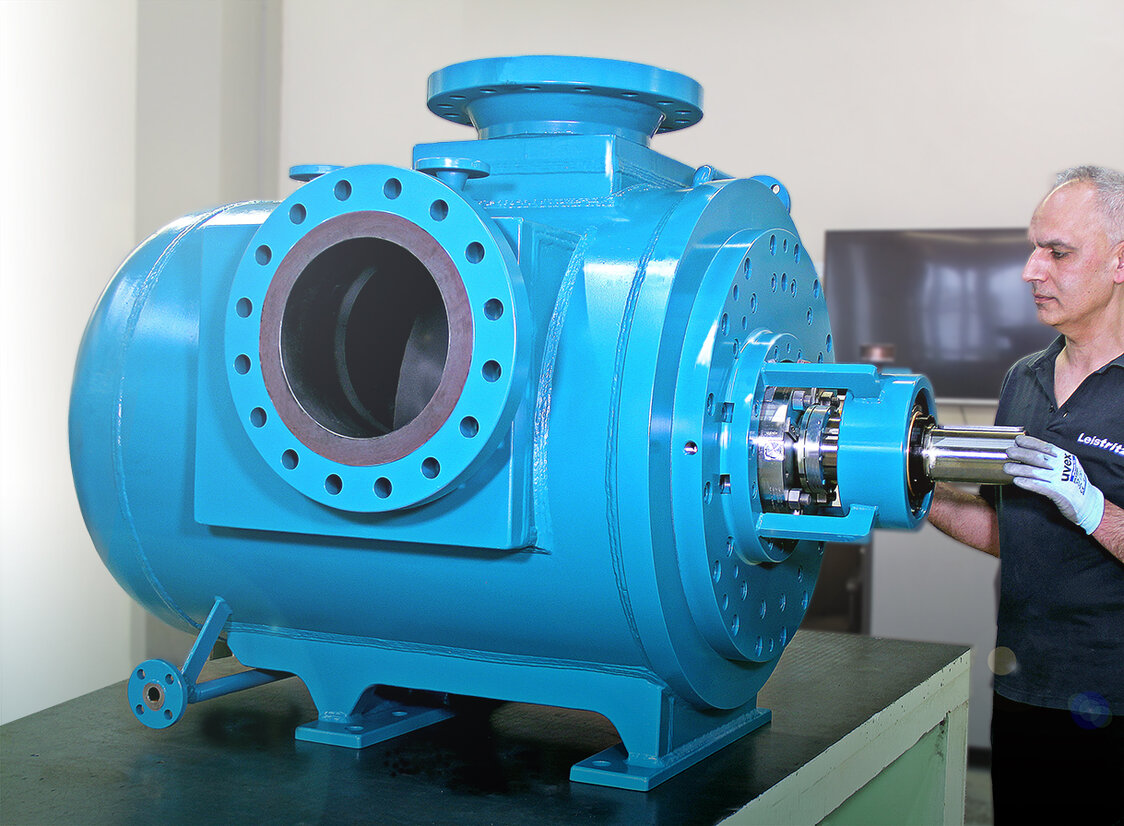 Supersized L2 delivered
For some time now, work has been carried out on the largest twin-spindle screw pump to date, which measures around two metres in length and weighs 2.6 tonnes with a screw diameter of 270 mm. The pump housing was adapted to the customer's existing conditions so that no changes had to be made to the existing piping. This saves an enormous amount of time and money. The pump is being used by a long-standing refinery customer in the USA.
The L2 NG pump is ideally suited for a large flow rate of up to 8,150 litres/minute of asphalt or crude oil at temperatures of up to 250° C.