Traffic switched to Green: More Efficiency and more Range Performance.
Engine roaring, tyres squealing? Clouds of exhaust fumes? No way. Taking the driver's seat in an e-car us exciting for other reasons. Like contributing to less CO2 impact on our climate.
Naturally, you will want good performance and a good kilometre range. And you will be looking for quick charging options. Leistritz has invested its know-how into an innovation that makes e-mobility even more attractive and takes it to the next level of performance.
Screw pump technology is revolutionising battery cooling. And that has everything to do with rising expectations in e-mobility.
Leistritz Cooling Pump Innovation
Improves power performance
Reduces energy consumption
Increases range.
Reduces C02 impact
Enhances the appeal of e-mobility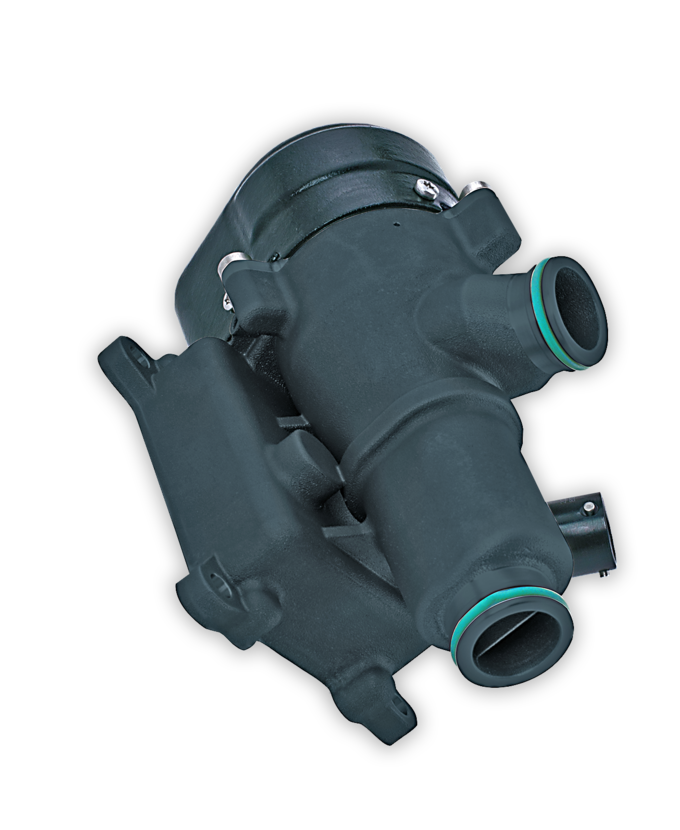 COOLFLOW: Screw Pump Technology achieves a New Performance Level
The battery - next to powerful electrical engines - is the heart of every e-car. The power storage must charge quickly and deliver voltage to the car's power consumers as fast and reliably as possible.
The Trick is to Achieve Maximum Performance.
The method is thermal management in the power storage system, controlling and regulating temperature influences.
Our cooling innovation COOLFLOW does the trick by safeguarding and optimising thermal influences in the cooling cycles of the electrical vehicle. The system was developed and perfected as an all-in-one coolant pump solution.
Optimum Performance in various Cooling Cycles.
COOLFLOW moves the coolant reliably and quickly through the various cooling cycles in the vehicle, providing an excellent cooling effect on all drive and electrical components. The Leistritz solution delivers a level of efficiency unheard of before. While using less power itself, it preserves battery life and improves kilometre range.
COOLFLOW – Thermal Management. Unmatched.
In a nutshell: COOLFLOW switches to green for more performance and better range while reducing CO2 impact. The bottom line is quite simple: improved efficiency pays into the e-vehicle performance balance. Optimised power yield adds kilometres to the range and driving comfort to the appeal.
Tech powered: Technology with Impact
Better Range
Screw pump technology improves power yield and adds thanks to its innovative efficiency km to the range.

Rapid Charging
COOLFLOW reduces the time needed to fully charge the battery. This adds to driving comfort and appeal.

More Sustainability
With this innovation, sustainability becomes even more sustainable. And more practical, since battery life is preserved, it simply lasts longer.

More Fun
Saving time and enhancing comfort makes e-mobility even more appealing. That's a good trend when climate change is on the agenda.

Discover E-Volution?
Learn more about COOLFLOW.
COOLFLOW – Revolution on the Road
The revolutionary COOLFLOW technology is being implemented in e-vehicles of a well-known automobile brand. Join us on an exciting journey. Subscribe to our newsletter to be updated on cool developments ahead of everyone else!